5 Kitchen Organizing Ideas
Do you feel your kitchen needs a reorganization to bring more efficiency, joy and beauty back to your home?  Has your kitchen been in overdrive with continual use?  Now more than ever, decluttering, organizing, and streamlining your kitchen will help ease your mind and enable you to focus on what matters most – your comfort, happiness, increased motivation, enhanced productivity and decreased stress.
Kitchens are designed as functional, efficient, organized, sanitary spaces for meal preparation, food storage, and eating.  The modern home has taken on a whole new dimension in our lives. Kitchens continue to be the heart of the home like never before.  Not only do our daily sustenance, wellness and nutritional practices take place in the kitchen, it now serves as a video conference center, work and school space that demands organization and efficiency to operate for today's lifestyle.
Are you ready to get started on solutions for an organized and functional kitchen?  Try a one-hour virtual design consultation.  It's great way to start the process and feel confident and joyful in your home again.
I'd like to help you by sharing 5 time-saving design ideas you can implement right now that will make your kitchen more efficient, organized, and functional.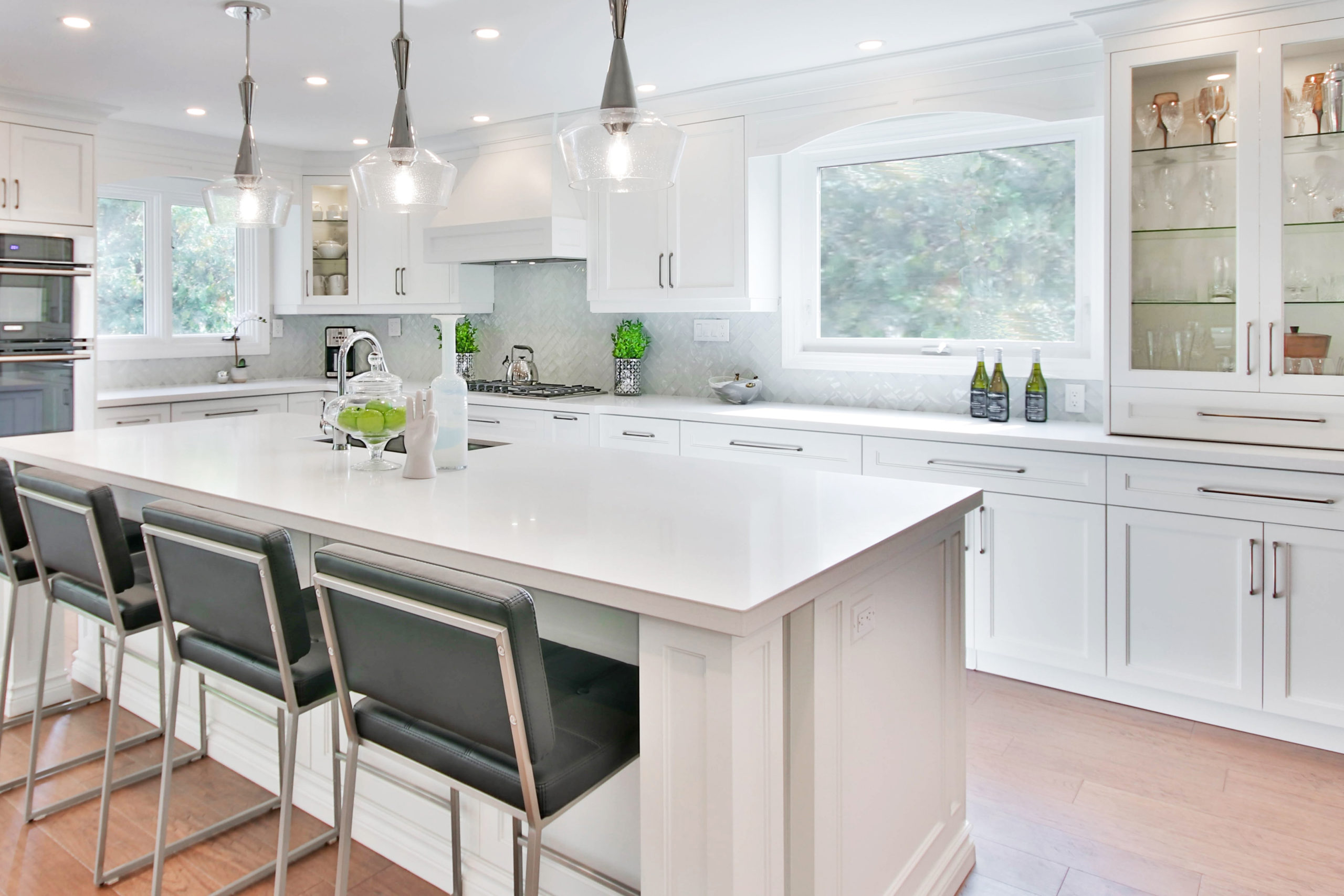 Kitchen Organization Tips To Get You Started:
Cookware:
Cabinet organizers  – Install cabinet organizers for cookware's matching tops and bottoms for ease of locating.
Countertop:
Streamline countertop appliances  – Keep small appliances that you use daily on the countertop for quick access.  Store occasionally used appliances  in cabinets.  This will increase counterspace.
Storage:
Establish storage areas  – Designate storage zones for cookware, dinnerware, serving pieces, drinkware, and table linens.
Drawers:
Simplify drawers – Arrange utensils, flatware, and food prep tools by using drawer dividers for quick visual location.
Cabinets:
Use cabinet door interiors  – Mount interior cabinet door organizers for space saving cabinet shelf solutions.
Sign up to receive more free home design tips!