5 Ways to Plan and Budget for Your Home's Remodel
Envisioning yourself living, entertaining, and creating memories in your beautifully remodeled home is your first step in the design process.  But then what?  How do you plan for it and how much will it cost?  A successful remodeling plan begins by meeting with a certified professional interior designer to discuss your design vision, a budget, and your next steps to start the design process.
How do you begin the design planning process?
Here at Sheryl Steinberg Interior Design, we begin with a Design Starter Consultation.  Our consultation is a 90-minute working meeting that offers guidance to define your vision, create a design budget and guide you on your next steps to proceed with your home's redesign, which will help you to navigate a personalized path to redesign your home.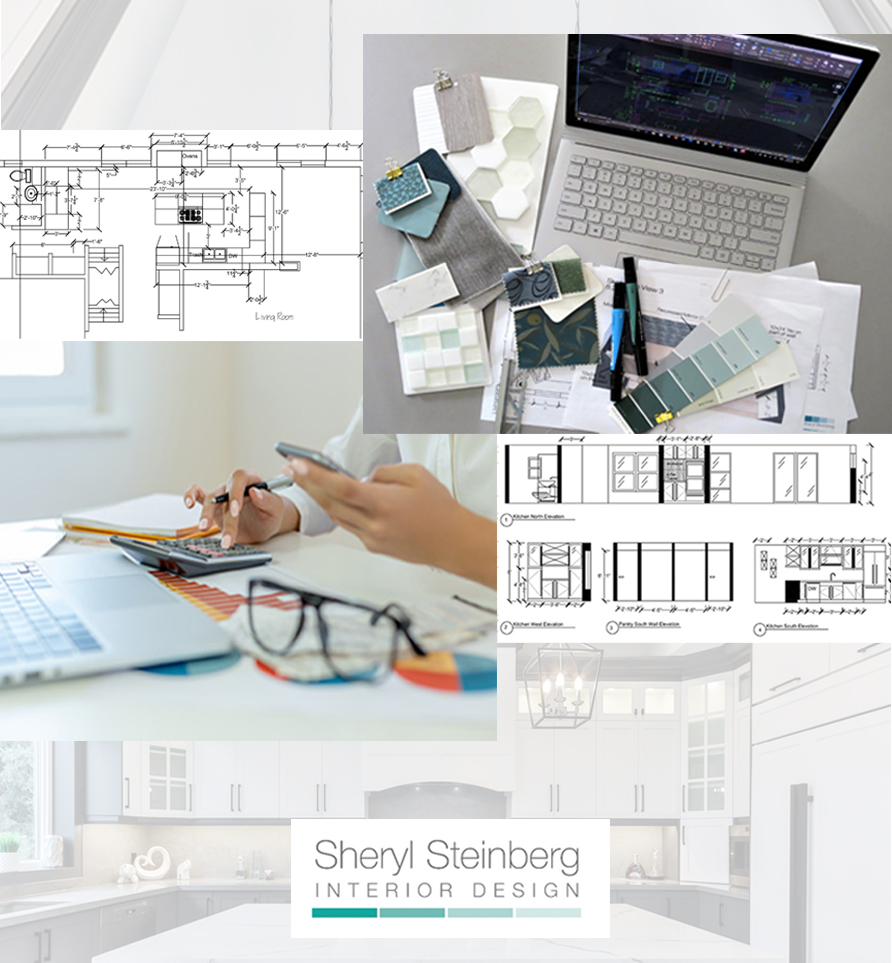 5 Planning Tips For Remodeling Your Home     
Interior Designer:
Start Planning with a Professional Interior Designer– A certified interior designer will work with you to discuss your design vision and needs, develop a budget, create a design schedule, and provide a detailed scope of work within your budget and design vision.
Kitchens:
Prepare a Temporary Kitchen Space During Construction – Designate an alternate kitchen space and sink to use during a kitchen remodel to ensure the transition period is smooth and you have a functioning and suitable space to prepare and store food during the kitchen remodel.
Permits:
Include Permitting and Additional Professionals – The potential need for permits, a licensed architect, or structural engineer may be necessary to include in the budget, as well as in the scope and schedule of work.
Floors:
Include Flooring – Specify flooring in the project scope and include the cost in your design budget – there are many choices at various price points and installation needs.
Lights:
Specify Lighting in the Project Scope – Budgeting and planning for lighting and electrical needs are necessary to include for accurate costs and installation requirements.
Sign up to receive more free home design tips!