3 Quick Ways To Refesh Your Space With Rugs, Drapery, and Lighting
Are you ready for a quick, simple refresh in your home for the new year?  Finding the right size, style and type of rug, drapery and lighting can be daunting and time consuming.  But replacing these three items in your home can make a big impact in your space.   Restyling and renewing your living space is crucial for your daily comfort, joy, and modern living to enjoy now and for years to come.
My clients look to me for fresh and original design ideas that relieve their stress and leave them feeling happy and confident in their home.
No doubt, it's overwhelming, time consuming, and costly for you to search through endless social media and internet sites for design ideas – only to end up purchasing furnishings and accessories that don't work with your space and don't reflect how you envision your home.
Not sure how to turn your vision into a reality? Try a 90-minute professional Design Starter Consultation.  I am available to assist and guide you to incorporate quality furnishings, décor, and accent pieces that will bring you joy, beauty and comfort, as well as save you money and time by avoiding costly mistakes and unending research.  A consultation is a great way to simplify and start the design process to lead you to feel happier, confident, and more inspired in your home.
I'd like to help you revitalize your home by sharing some design ideas you can implement right now that will make your space more joyful, beautiful, and comforting.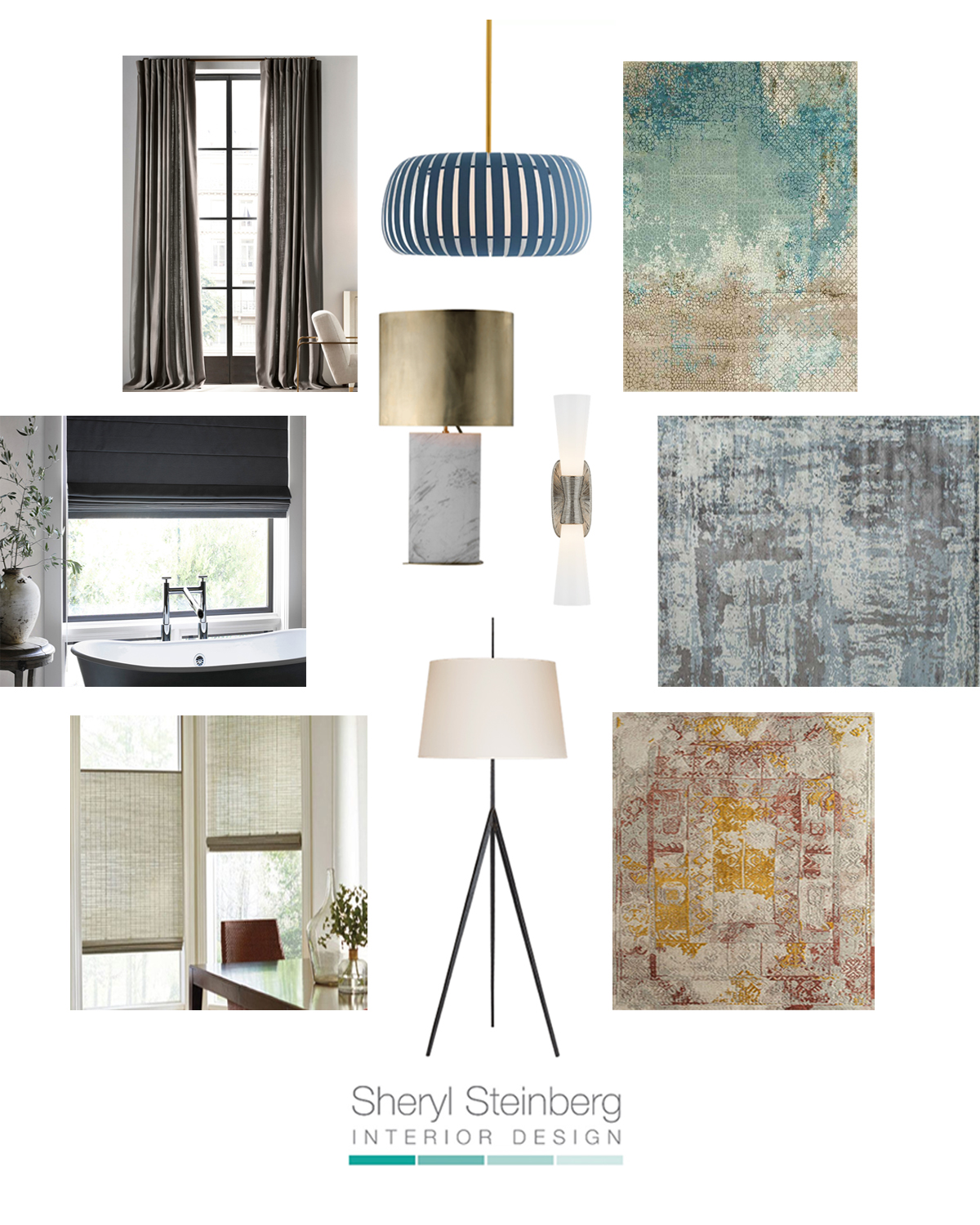 3 Simple Design Tips To Restyle and Update Your Home     
Windows:
Update window hardware – Enhance and renew rods, finials, and hardware to highlight and complement your drapery and shades. Try mixed metals, glass and woods for some uplifting color, shape, and texture.
Rugs:
Refresh worn rugs – Replace tired floor coverings with fresh new rugs.  Try layering two sizes in different materials, define separate seating areas with several rugs, or bring a large space together with one rug to make an immediate impact.
Lighting:
Layered lighting – Create a multi-layered lighting scheme for general overhead lighting, targeted task lighting, and automatic sensor lighting for nighttime safety.
Sign up to receive more free home design tips!