3 Ways To Create A Healthy Bathroom
By now, your bathroom has been working in overdrive. But, is it functioning as well as it should? Not only do our daily health and wellness routines take place in the bathroom, it's one of the most important spaces in your home and workplace that requires hygienic, safe, and efficient protocols to function for modern life.
In fact, over the last few months, we have seen bathrooms become the central focus for creating wellness and hygiene.
After designing and renovating many bathrooms in my professional design practice for both residences and offices, I know how to use the latest technology and products to create modern solutions for clients by designing bathrooms not only for beauty and function, but for safety and cleanliness.
It's time to give you and your family peace of mind for a functional and secure space. Now is your opportunity get ready to renovate and modernize your bathroom.
I am sharing 3 solutions with you to implement right now that will make your bathroom more efficient, clean, safe and beautiful.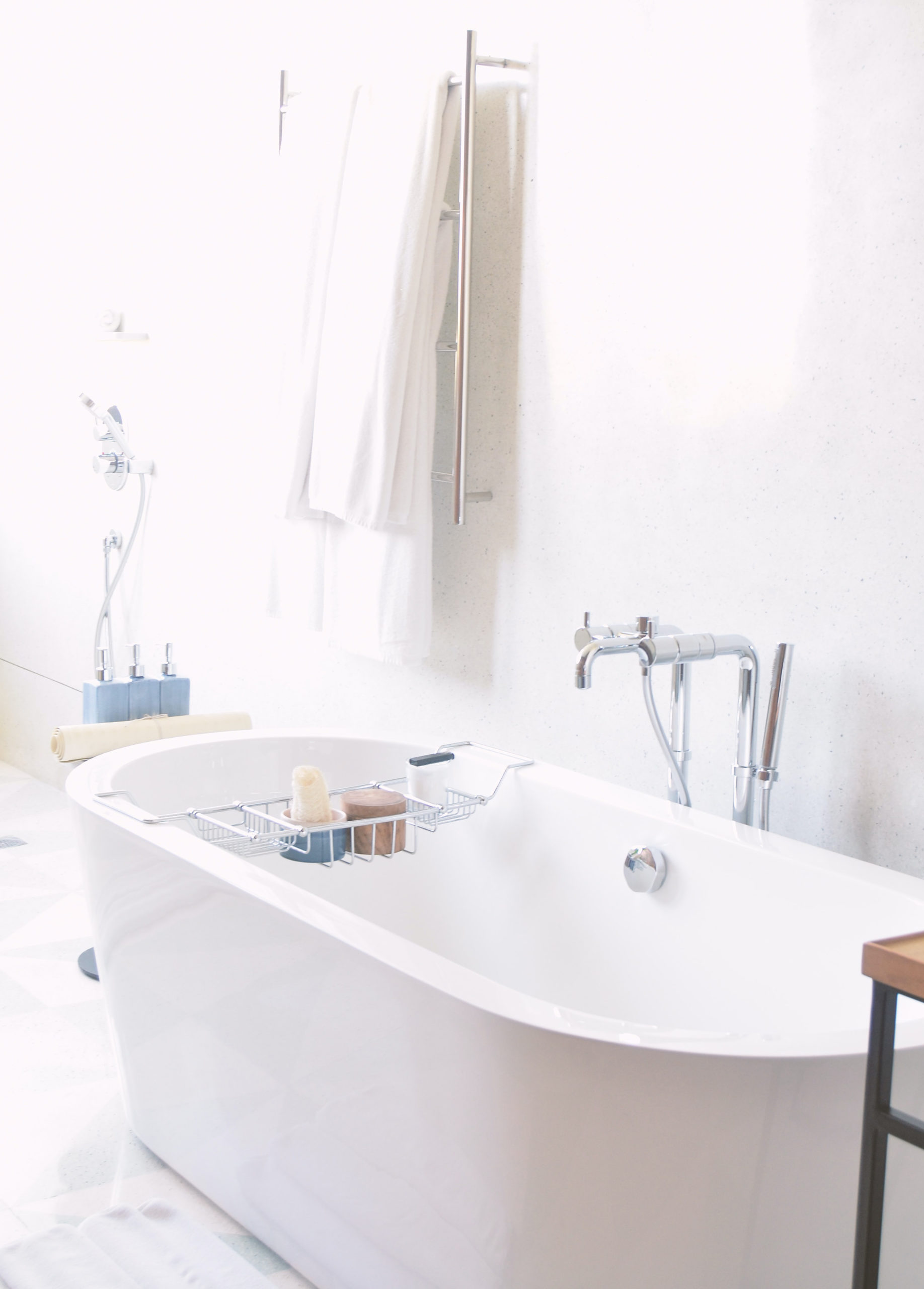 3 Design Tips to Update Your Bathroom for Wellness and Functional Use
Lighting:
Incorporate LED lighting – Integrate layered lighting for not only functionality and efficiency, but for safety.
Surfaces and Fixtures:
Install safe surfaces and fixtures  – Use non-slip surfaces for flooring, utilize grab bars in the shower/tub, and install antimicrobial surfaces.
Electric and Plumbing:
Update electric and plumbing fixtures  – Put in new energy efficient electrical fixtures made for wet areas, and plumbing fixtures that are water efficient
Sign up to receive more free home design tips!