Bring Joy, Comfort, and Style Into Your Home
The #1 question I get asked is: Can you help me update and restyle my house to be more inspirational, comforting, and enjoyable for our family and friends to gather and make new memories?  My answer is yes – I listen to your design needs and likes, then create a design solution that brings your vision to life.   Restyling and renewing your living space is crucial for your daily comfort, joy, and modern living to enjoy now and for years to come.
My clients look to me for fresh and original design ideas that relieve their stress and leave them feeling happy and confident in their home.
No doubt, it's overwhelming, time consuming, and costly for you to search through endless social media and internet sites for design ideas – only to end up purchasing furnishings and accessories that don't work with your space and don't reflect how you envision your home.
Not sure how to turn your vision into a reality? Try a 90-minute Design Starter Consultation [LEARN MORE HERE].  I am available to assist and guide you to incorporate quality furnishings, décor, and accent pieces that will not only bring you joy, beauty and comfort, but will save you money and time by avoiding costly mistakes and unending research.  A consultation is a great way to simplify and start the design process to lead you to feel happier, confident, and more inspired in your home.
Don't wait any longer – I'd like to help you revitalize your home by sharing some design ideas you can implement right now that will make your space more joyful, beautiful, and comforting.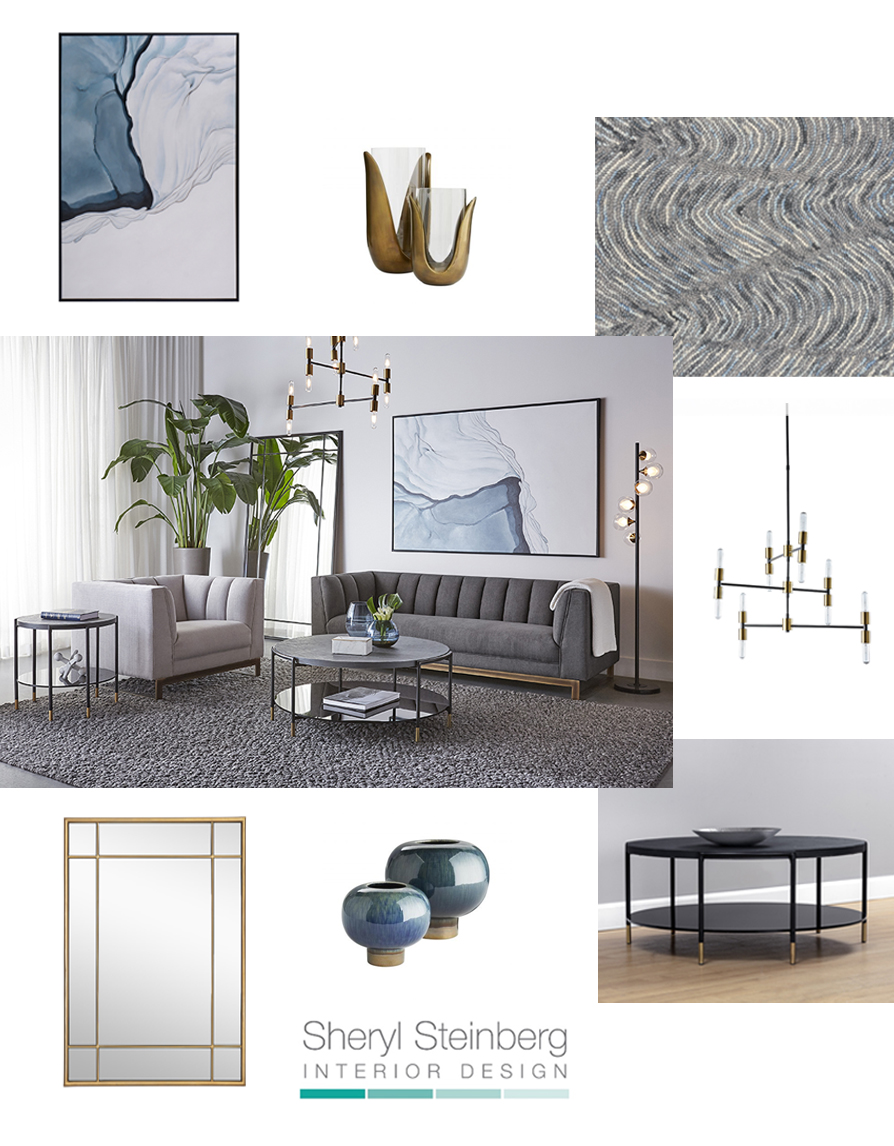 4 Simple Design Tips To Restyle and Update Your Home     
Paint:
New paint colors  – Updating the color and finish on your walls and ceiling will refresh and renew your space and create a cohesive, streamlined color palette throughout your home.
Accessories:
Update décor – Enhance your space with new pillows and throw blankets. Complement your furnishings with modern tabletop and shelf décor in mixed materials for some uplifting color, shape and texture.
Flooring:
Refresh worn flooring – Refinish wood floors, replace tired carpeting, or install new flooring  to make an immediate impact.
Lighting:
Statement lighting – Replace dated lighting to incorporating modern shapes and bulbs that brighten and highlight your room to create the wow factor.
Sign up to receive more free home design tips!