5 Storage Solutions For Your Home
Is your home ready for fresh storage ideas to bring greater joy, efficiency and productivity as you start thinking about the Spring? More than ever, decluttering, organizing and streamlining your home will help ease your mind and enable you to focus on what matters most – your comfort, success, happiness, increased motivation, and decreased stress.
I hear you – and I know you are done spending extra time each day searching through your kitchen, bathroom, closets, home office, and study areas for items that are not where they should be.  Specific storage solutions tailored for your needs will result with an inspirational space to do your best work and live your best life.
In my national award-winning design practice, I create solutions for my clients by designing spaces that improve their living and working environments – resulting in functional and inspiring interiors that help them to succeed, focus, and bring joy to their lives.
Are you ready to get started on solutions for an organized and streamlined home?  Try a 90-minute Design Starter Consultation [HERE].  It's great way to start the process and feel confident and joyful in your home again.
Below, I'd like to help you improve your living environment by sharing some design ideas you can implement right now that will make your home more organized, comforting and efficient: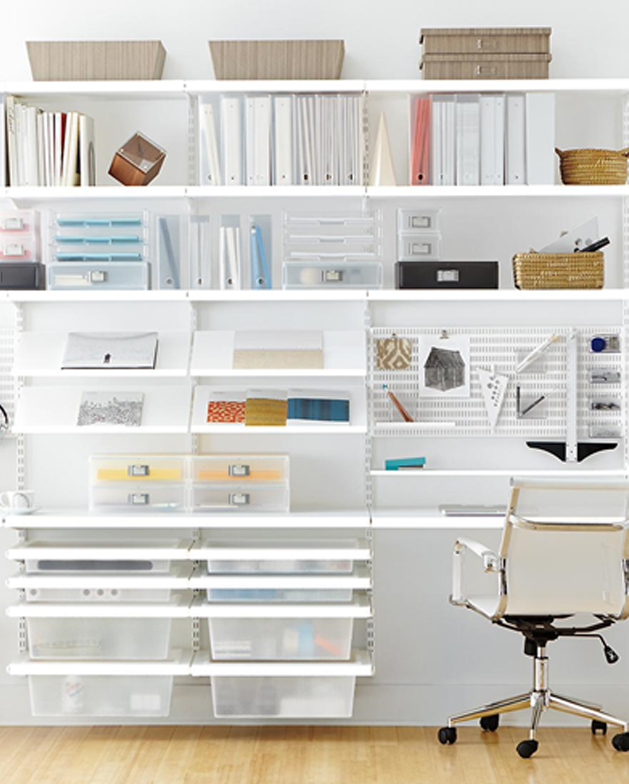 Home Storage Solutions To Get You Started:
Kitchens:
Simplify and organize cabinets and drawers  – Arrange utensils, flatware, and food prep tools by using drawer trays with dividers, and mount interior cabinet door organizers for space saving cabinet shelf solutions.
Bathrooms:
Maximize storage space  – Incorporate drawer dividers and multi-level storage systems utilizing vanity space and wall space for easy accessibility and reduce clutter.
Laundry Rooms:
Create space zones  – Designate specific areas only for hang drying, shelving for cleaning supplies, baskets for sorting laundry, and cabinets for storage to keep each area clean and neat.
Personal Spaces:
Utilize closet organization tools – Use shelf dividers, ladder style hangers, clear labeled bins, floating shelves and wall racks to keep your items tidy, organized and easy to see.
Living Spaces:
Streamline décor and electronics – Conceal your cords and remotes in bins and baskets, group books by category or color and stack them on shelves as a pedestal for décor.
Sign up to receive more free home design tips!