Is Your Home Office Working For You?
Who would have thought that just a month ago, our office life would merge so drastically with our home life?  Your home is your sanctuary of personal happiness and comfort – and now your workplace.  Offices are designed by professional interior designers to promote increased work productivity and efficiency in a structured environment.  As a professionally trained interior designer, I am experienced in making environments work better and inspire and motivate those who use them.
I'm right there with you – I have a home office and studio.  I know what it takes to create a home office space that functions at its best, while maintaining the rest of your home as it should be – your personal refuge.
If you have been facing distractions, lack of privacy, disorganization, no motivation, or any discomfort – I'd like to help you by sharing some tips that you can use right now to create a dedicated workspace in your home that will help bring some ease into your work from home experience.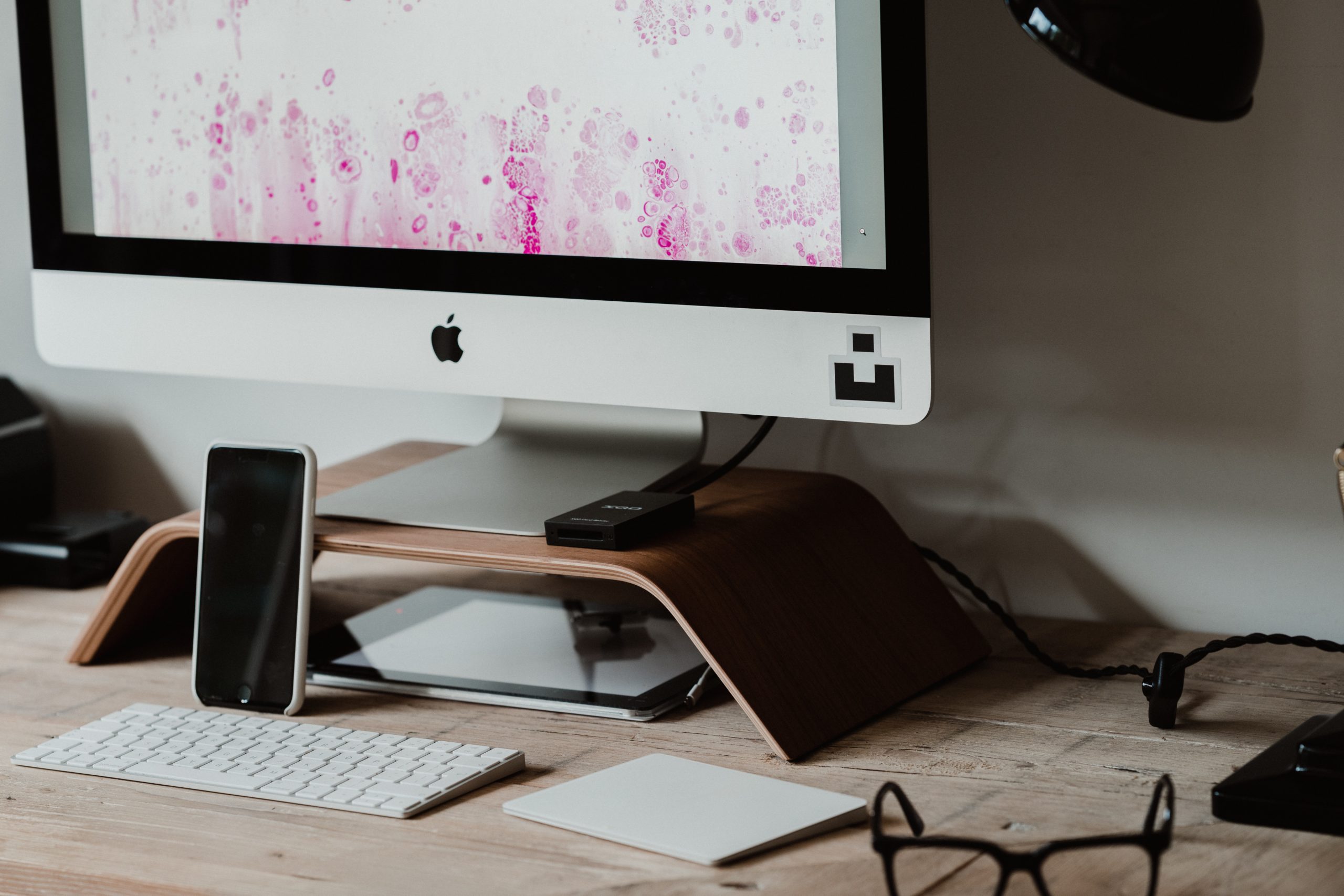 Structure your work-from-home environment to stay productive and succeed
Define your space:
Choose the right area to work in – Define a work zone away from the common areas for the least amount of distractions.
Furnishings:
Set up a sturdy desk, quality ergonomic chair and targeted task lighting – A must for maximum comfort while you work and help avoid fatigue and distress.
Organization and Storage:
Organize your paperwork, supplies and equipment – Keep desktop accessories simple and easy to access. Declutter and organize your workspace and the area around you. Add shelving and storage solutions.
Décor:
Incorporate decorative objects – Make your space feel like yours. Add a vase with greenery, a framed photo, artwork, a scented candle – whatever makes you happy.  Choose colors that don't distract and help you focus.
Video Conferencing:
Be aware of your camera angle, lighting, background – Test your speakers and video and adjust as needed. Be sure your background is neat and professional.
Daily Routines:
Get ready for the day as you normally would – Get in a positive and strong mindset to accomplish your day. Wake up at the same time you normally would, Dress for work, arrive to your desk on schedule ready to tackle the day.
Take multiple breaks – Go for a brisk walk in the fresh air, lunch with others in your home, a meditation with soothing music, a short exercise video.
Sign up to receive more free home design tips!